North Pines Animal Hospital is a proud partner of Bed, Bath and Biscuit – a full-service pet resort. Located in the same building, we partner with Bed, Bath and Biscuit to provide veterinary care for their guests, while they provide boarding, grooming and training services for our patients.
To learn more about how Bed, Bath and Biscuit can be your pet's home away from home, follow the link below.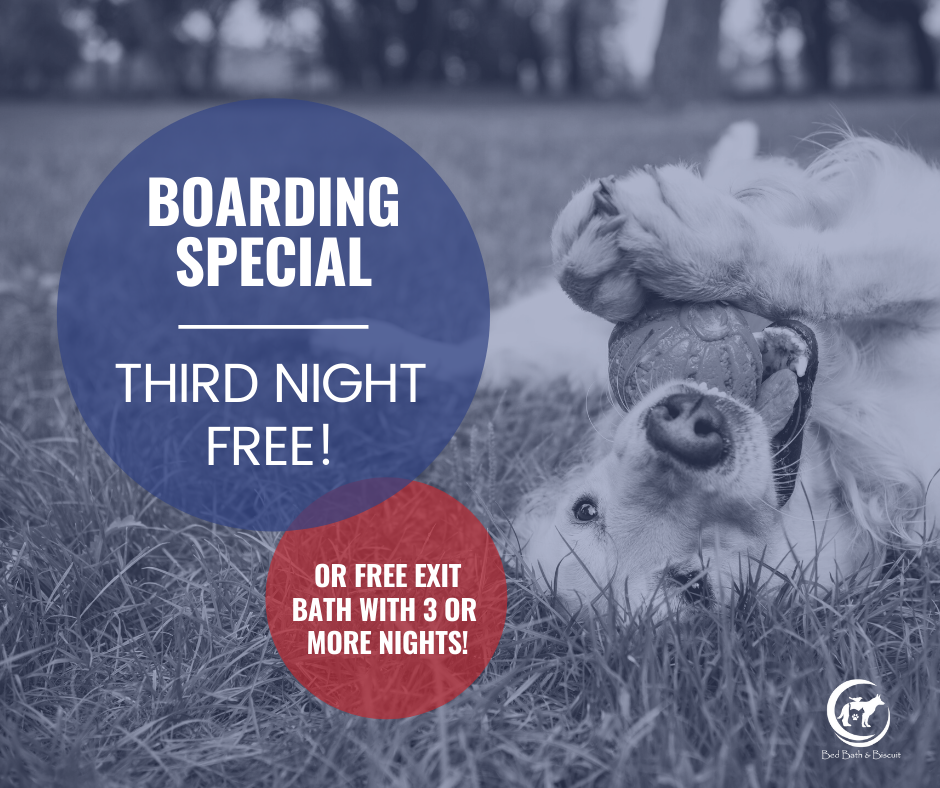 New Guest Promotion
Mention that you're a North Pines client and receive 1 night free with a 3 night stay!
Learn More